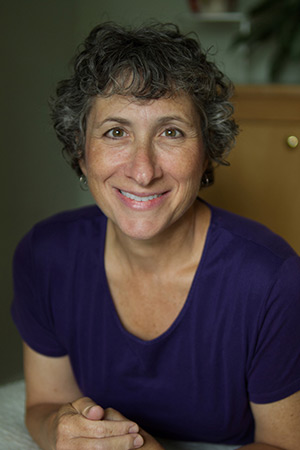 Tamar Myers
Tamar graduated magna cum laude from Boston University with a BA in anthropology. She studied massage at the Muscular Therapy Institute in Cambridge, Ma. and began her private practice as a massage therapist in 1992. She immediately began MTI's teacher training program and taught massage and other courses from 1994 until the end of 2008. She has also taught through the Bodywork Education Project.
Since becoming a massage therapist, Tamar has done additional coursework in Craniosacral therapy, Neuromusculartherapy or NMT, the assessment and treatment of soft tissue injuries, visceral massage and neural manipulation. In 1996, Tamar was introduced to the work of Judith Aston. She has studied extensively with Judith Aston is now a certified Aston-Patterner®. Currently, Tamar is studying the osteopathic approach to the body.
Tamar's interests lie in helping people who are interested in being active participants in their own health and wellbeing. Together, Tamar and her clients can work to unravel complex tension patterns using a wide variety of bodywork modalities and movement.
When not practicing in her office or teaching, Tamar is probably doing something active. Tamar is committed to exercise and enjoys a variety of dance styles.